Makeshift Erev Pesach Siyum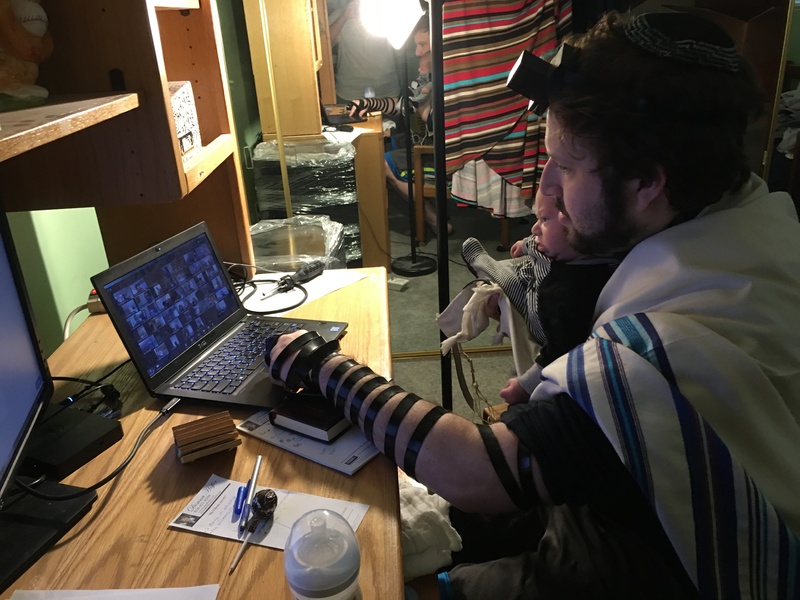 Title

Makeshift Erev Pesach Siyum

Description

A photograph of my 2-month old son on my lap during a virtual Siyum on erev Pesach

Every year, I participate in a Siyum/celebration on the morning before Passover begins to absolve myself of needing to fast, being a firstborn. When my firstborn son, then 2 months old, and I were shut-in for quarantine, our synagogue's siyum went virtual. While I fully expected to share this tradition with my son as I had with my father, I hardly expected to be doing it on Zoom for his first siyum. A perfect snapshot of how we clung to practice as we could during the pandemic.
Item Sets
This item was submitted on April 6, 2021 by Zev Hurwitz using the form "Contribute Your Materials" on the site "American Jewish Life": https://pandemicreligion.org/s/american-jewish-life
Click here to view the collected data.