Emma Bliwas: Chicago, IL, USA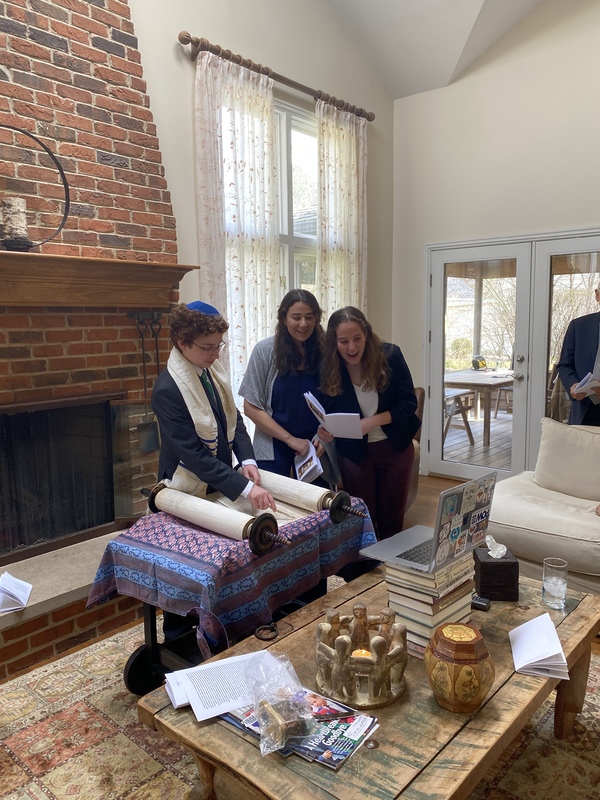 Title

Emma Bliwas: Chicago, IL, USA

My story

At the beginning of the pandemic, my brother had his Bar Mitzvah. My family and I were supposed to travel to London and have his Bar Mitzvah there. Instead, we had his Bar Mitzvah in my living room. My rabbi is my next door neighbor and I will never forget him walking over from his house to mine with the Torah in his hands. It was just my grandparents and my family and it was supposed to be 30 family members. However, we were just grateful to be together and happy we could still do his Bar Mitzvah. I remember this was the first time we were doing elbow bumping instead of hugs. Over the summer, I worked for Jewish United Fund and now I work as a Kahal intern. I love feeling connected to the Jewish community through Hillel, work and family.
Item Sets